Advantages of working in the same department
Doppelporträt Deborah Keogh-Stroka & Adrian Keogh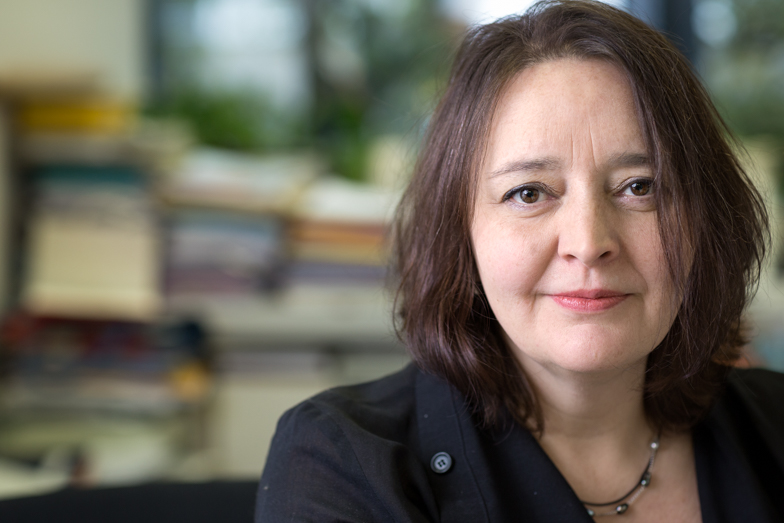 Deborah Keogh-Stroka
Leiterin Forschungsgruppe in der Viszeral- und Transplantationschirurgie Inselspital Bern
PD Dr. Deborah Keogh-Stroka is the head of research groups within the Visceral and Transplantation Surgery laboratories (100%); it is in this position that she is training and mentoring PhD, undergraduate and master students, as well as supporting academic surgeons. Her role is mainly planning and directing research projects, supervising and teaching students.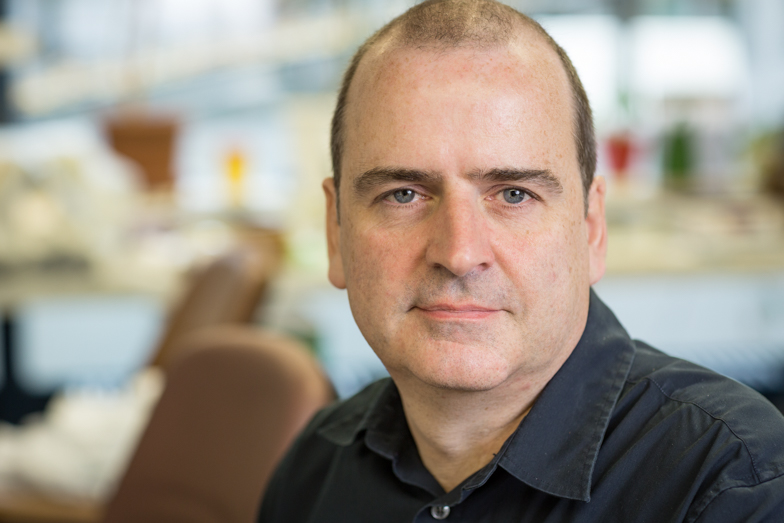 Adrian Keogh
Postdoc in der Viszeral- und Transplantationschirurgie Inselspital Bern
Dr. Adrian Keogh is working as a Post-doc in a research group within the Visceral and Transplantation Surgery laboratories (100%). He is mainly involved in the hands-on training within the department; he focuses on the technical components of the research projects.
Adrian and Deborah moved to Berne in 2002 and have been enjoying living in the Emmental (Arni) with their 8 year old daughter.
What do you like most about your work and what makes it special to you?
Deborah Keogh-Stroka: Working in research is an exciting environment. There are always new topics to explore, the environment changes all the time, you engage with people with diverse interests and you constantly meet new students. All this keeps your brain stimulated and active.
To what extent does your career path differ from the "classic" academic way?
Adrian Keogh: Mine started off very typical; I did my BSc, MSc and then PhD. Perhaps now, I have stepped back from an academic career path. Sometimes this sacrifice is necessary when there are two scientists in the same family.
DK: The first phase of my career was typical as well. After my BSC and MSc, I did my PhD and continued with a Post-doc. This is when my career took a more unconventional turn. Although I did move during my Post-doc training in terms of places, I have always worked with the same professor, Daniel Candinas. I moved from Boston to Zürich to start my first Post-doc with him, then to England and finally to Bern. All in all, I have been running his lab ever since I began as his Post-doc in Zürich. This is a bit atypical because I did not jump around different Post-doc positions. The reason for this was our excellent collaboration. His mentorship was great and it fostered the development of my scientific independence. This situation was successful as we both benefited. He always supported me in my career and I always supported him with his research and aimed to provide a good research environment for his department.
What were the obstacles you had to face along your way? How did you overcome them? Have you taken advantage of mentoring programs?
DK: Our biggest obstacle here in Bern is probably the language. Given that we are English speakers and our daily work is conducted in English, it has been very difficult to become fluent in German. This causes some obstacles in terms of teaching and administrative activities. We took German courses when we first arrived, but did not advance, partly due to the lack of time and practice. Now, our 8-year-old daughter is our best teacher and translator.
AK: We were lucky not to have a lot of obstacles. Prof. Candinas recruited me from England, because my strong practical skills were a great addition to the research group. This allowed the two of us to work in the same department, so we never had problems that maybe a lot of couples have when one person does not have a position and needs to find one elsewhere.
DK: I have not participated in any mentoring programs, although I do attend mentoring events and talks at the university. Prof. Candinas' support for both of us promoted our family life as well as our careers.
What kind of structural changes would you like to see at universities?
DK: I believe it is important to strengthen the support of PhD students, especially towards the end of their studies when they need funding for a Post-doc position. The national programs that already exist should be strengthened and expanded.
What advice would you give to young academics in your research area?
DK: Pick your mentors carefully and take advantage of opportunities that allow you to be a mentor yourself. For young academics finishing their PhD I would advise to start applying for funding early, and, if possible to go abroad.
AK: Definitely, leave the lab where you studied. It is not really rewarding to stay in the same place you did your PhD.
DK: This should be encouraged because you gain more experience and you have the opportunity to learn how things are done at other institutions. If you really want to stay competitive in academia you need this change. Even if you want to come back, you will come back with new ideas, training and skills. And a final remark regarding family life: Not only is it possible to have a career with children, it is quite rewarding.
Deborah Keogh-Stroka, wie verbringen Sie Ihre Zeit?
Prozentual Stunden pro Tätigkeit in einer durchschnittlichen Woche:
Adrian Keogh, wie verbringen Sie Ihre Zeit?
Prozentual Stunden pro Tätigkeit in einer durchschnittlichen Woche: